Dance & Vocal Instructors
Experienced, trained, talented, and passionate!
Amy Barth Meehan - Artistic Director, Owner, Instructor, Co Director Premiere TEAM

Amy Barth Meehan, originally from Northern Pennsylvania, is the founder and Artistic Director of Premiere Danse Academy. Amy earned her BS in elementary and special education from Misericordia University and masters work in education from St. Joseph's University. She began her dance education in the Poconos and later continued her dance studies at Broadway Dance Center and with master teachers in the New York and Philadelphia Area She is the choreographer for Conestoga Valley High School Musicals and Martin Mylin Middle School Musicals. Amy CoDirects Premiere TEAM. She is the founder of The Tap Intensive. She was a teaching artist for the Fulton Theater for over 5 years.. She has choreographed/directed productions for theaters, schools, and cabaret events. Amy travels doing guest teaching and teacher training to share the performing arts beyond Lancaster County. Amy has trained dancers that have performed in many local theaters, on National Broadway Tours, Cruise Lines, and for the Miss Pennsylvania Pagent. She has been awarded Who's Who Among America's Top Dance Educators. Amy has worked with community out reach programs and organizations in Lancaster County bringing singing, dancing, and acting to children that do not have the ability to attend a dance studio or financially can not afford it. Amy is blessed to share her love for the performing arts with the youth and adults in Lancaster County and beyond.
Creative Dance A & D
Contemporary C
Tap C & D
Flexibility A & B
Pre Ballet 2, Ballet B, Ballet D, Pointe B
Turns and Leaps C
Private Lessons
Audition Preparation
AK Mullen - Instructor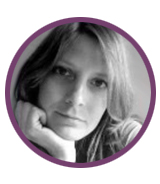 Amy Kaye (A.K.) Mullen-Johnson is a teaching artist, dance teacher, and choreographer. She earned an MFA in Dance from the University of Colorado, and a BA in Dance from Slippery Rock University. Mullen-Johnson works as an adjunct professor in the Division of Theater Department, at York College. Supporting arts in education, she works for the Pennsylvania Council Arts education, stARTSomething program in the Cultural Alliance of York, creating dance residencies that are custom-designed and integrated into the classroom curriculum. Teaching goals infuse dance technique with fundamentals of anatomy and the somatic practices by Bartenieff Fundamentals, and Bonnie Bainbridge- Cohen; these concepts applied with Ideokinesis are infused into all classes to educate the mover in the technique of Ballet, Pointe, Jazz, Theatre Jazz, Modern, and Contemporary. Mullen teaches dance at multiple studios in the York and Lancaster area, along with directing kids theatre camps at Dream Wrights Theatre. She has worked with the Fulton Theatre's education and outreach programs to promote critical literacy through the arts, engaging young people with storytelling, theatre, dance, and creative writing. She volunteered with the Peace Corps, in eastern Russia as an English Second Language teacher. When she is not teaching, she rehearses and performs with NetCo Dance Company. Mullen -Johnson is very excited and honored to be sharing the love of dance with students at Premiere Danse Academy.
Contemporary B
Ballet A
Turns and Leaps A
Musical Theater A, B, C
Creative Dance E
Nicole Monville - Instructor, CoDirector Premiere TEAM
Nicole Monville received a Bachelor of the Arts in Dance with a minor in Film and Media Studies from Slippery Rock University of Pennsylvania. Currently Nicole is the coordinator of dance studies and an adjunct dance professor at Lancaster Bible College teaching Ballet and Jazz. Nicole is also traveling the country as an adjudicator for Legacy Dance Championships. In addition to judging, directing, and teaching at LBC, Nicole is a dance educator for local dance programs, as well as traveling to teach guest artist classes and at summer intensive programs.
Nicole is the founder/director of The Catalyst Collection Dance Company; a contemporary dance company whose purpose is to initiate change, evoke thought, and create opportunities through art in the community. Her choreography has been nominated for various awards and presented in festivals in Pittsburgh and Lancaster. Her choreography "insta.BOND" for newMOVES Contempoary Dance Festival was named one of the eight most affective dance performances of Pittsburgh alongside other artists and companies such as Tyce Diorio and Pittsburgh Ballet Theatre.
Nicole has worked with many artists and companies such as Exhalations Dance Theatre at Millennium Dance Complex Pittsburgh, where she was a resident choreographer and dancer. She has also worked with Pearlann Porter at The Space Upstairs with the Pillow Project in Pittsburgh as a performer and an intern, as well as Jump Rhythm Jazz Project, Tara Madsen, Ursula Payne, and Cindy Nehr.
Intro to Tap & Jazz, Tap & Jazz A
Pre Ballet 1, Ballet C, Pointe A
Jazz D
Modern B
Hip Hop A, B, C
Variations B
Turns and Leaps B

Megan Roland - Instructor & Co Director of Premiere TEAM
Megan Roland has been dancing since the age of 4, focusing on the study of ballet, jazz and modern, with an emphasis on Horton technique. She performed in the Philly Area and competed in many local and national dance competitions. She studied at Joanna's Studio of Dance and The Ballet Center under Joanna Gargano, Norma Frumento, Philip Carmen and Marion Tonner at the pre-professional level. She taught for over 10 years in the Philadelphia Area, and was assistant director at Joanna's Studio of Dance. After relocating to Lancaster in 1997, Megan taught at Lancaster School of Ballet and was a guest teacher at The New Movement Center. She is an original member of the Grant Street Dance Company, performing with the company for over 10 years. This will be Megan's 10th year teaching at Premiere Danse Academy and fifth year with Premiere's TEAM. Her choreography has been seen throughout the community including at The Lancaster Barnstorms and Theater of the Seventh Sisters, Barbara Barden Series. Megan has a Bachelor's Degree in Health Sciences and a Master's Degree in Physical Therapy and is a pediatric physical therapist at The Schreiber Center for Pediatric Development where she started "Kids In Motion", a program to improve strength and flexibility through the basics of Ballet, Tap, and Creative Movement. She believes anyone can dance and have fun!
Modern D
Jazz C

Andrea Calderon - Instructor
Andrea Calderon, originally from Lexington, Kentucky, holds a BFA in Performing Arts/Dance from Western Kentucky University. Andrea has performed, taught, and choreographed around the country over the past 20 years. Teaching credits include Dove Dance Studio (Oklahoma City), 3D Dance Studio (Sevierville, TN), Cavod Academy (New Holland), and Viktor Yeliohin's International Ballet Academy (Lancaster). Currently, Andrea teaches dance at The Sight & Sound Conservatory, Lancaster Bible College, The Lancaster Academy of Performing Arts, and here at Premiere Danse. Performance credits include five years with the award winning show Country Tonite in Pigeon Forge, TN (Matt Davenport Productions) and Branson, MO (Starlite Entertainment) as a featured dancer. She also spent two years working with her husband at Fee/Hedrick Entertainment, where she performed in The Miracle, Joseph... Dreamcoat, and Christmas at the Smoky Mountain Opry. Locally she has been seen with Servant Stage Company, PRiMA Theatre Company, The Magic and Wonder Show, and as a back-up dancer for Weird Al Yankovic at The American Music Theatre. Occasionally, Andrea magically appears on stage at The Magic and Wonder Show. Andrea feels very blessed and grateful to God that she has been living out her dream of dancing and sharing the joy of dance with others! When she is not teaching or doing magic tricks, Andrea loves dancing with her husband, Wally and two daughters, Joyanna and Juliet! Psalms 149:3
Intro to Tap and Jazz & Tap and Jazz B
Worship Dance/Lyrical A & B
Creative Dance C
Variations A

Isabel Subacz - Instructor, Assistant to the Artistic Director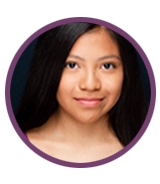 Isabel Subacz, originally from Guatemala City, Guatemala, is thrilled to continue her life long love of dance and share it with others. She is a graduate of the Center for Performing & Fine Arts High School in West Chester, PA . Currently she is working towards her BFA in Dance from North Carolina University and a Certificate of Dance from The Ailey School in NYC. She is in the 3 year professional training program as an Alvin Ailey Dancer with the masters of The Ailey School and The Alvin Ailey American Dance Theater. Isabel studies tap, jazz, modern, West African Dance, contemporary, lyrical, hip hop & ballet. Isabel has studied with master teachers Dawn Hillen, Shea Sullivan, Carlos Neto and many others in NYC. She attended the University of the Arts Summer Dance Intensive in Philadelphia. Past performances include Allenberry Playhouse, Applause Theater, American Music Theater, Cavod Theatre, EPAC, Servant Stage Company, The Lady Hoofers professional tap company, and Steps On Broadway Musical Theater Jazz Series. Isabel is excited for the opportunity to teach the students at Premiere Danse Academy, provide them with more dance knowledge, improve their skills, and guide them to be the best dancers they can be.
Creative Dance B
Modern A
Flexibility A
Contemporary A
Pre Ballet 1
West African Dance
To dance brings joy. To create brings satisfaction. To teach and inspire makes the heart sing.