Amy Barth Meehan - Owner, Artistic Director, Instructor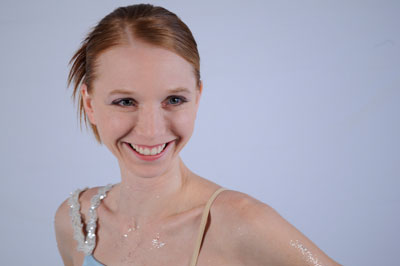 Originally from Northern Pennsylvania, Amy grew up studying many areas of the performing arts and performing in productions all over the East Coast of the United States and the Bahamas. Miss Amy is the founder and Artistic Director of Premiere Danse Academy. She has been dancing for 36 years and has been teaching the art of dance, her passion, for 22 years. Amy has her BS in Elementary and Special Education from Misericordia University and did her masters work in education at St. Joseph's University. Her dance training is from the Gloria Dillon Studio of Dance in Pennsylvania and Broadway Dance Center NYC in classical and contemporary ballet, pointe, tap, jazz, hip hop, Irish Step, toe tap, and musical theater dance. Currently Miss Amy also is a Teaching Artist for The Fulton Theater. She sits on the Board for The Ballet Theater of Lancaster. She has been teaching dance for 22 years at various dance studios in Pennsylvania, for recreation programs, after school programs, preschools, fundraising events, and private parties. She has directed and staged numerous small and large productions and events. Miss Amy trains professional performers from all over the United States. Most recently cast members of Dutch Apple Dinner Theater, American Music Theater, Sight and Sound Theater, Sesame Street Live National Tour, Norwegian Cruise Lines, Miss Pennsylvania Pageant Contestants and performers from other theaters throughout the United States. She has most recently been awarded the honor of Who's Who Among America's Top Dance Educators. Miss Amy believes in the collaboration of all areas of the performing arts to maximize the experience for the audience and the performers. Her goal as a teacher is to cultivate a creative learning environment that fosters excellence through traditional, contemporary, and interdisciplinary approaches that prepare students to explore, create, perform, and reach their full potential. Thus, providing each student the opportunity to see, develop, and expand their artistic values while learning skills and a love to be a successful contributor in the performing arts community. Amy fells blessed that God has given her all of the amazing opportunities in life and that she can share this with her own children and all of her students!
Lucinda Mann Rohrer - Instructor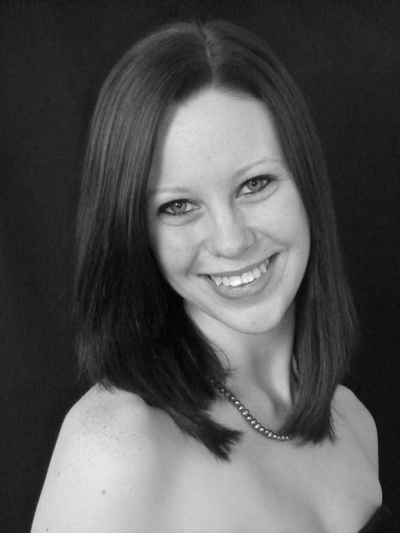 Lucinda was born and raised in Gap, Pennsylvania and is a graduate of Pequea Valley High School. She has trained locally at the Lancaster School of Ballet and the Susquehanna Dance Center, and was a member of COBALT Dance Company. After graduating from high school, she went to train for two years at the Ailey School in New York City. Lucinda is the rehearsal assistant for COBALT Dance Company and a member of Rev9 Dance Company. Performance opportunities are something Lucinda cherishes. She is very excited to share her knowledge of dance with the students of Premiere Danse Academy.
Diana Nugent
Diana Nugent brings her theatre experience and extensive dance history to the studio. She is co-founder of PRiMA Theatre, Lancaster City's fastest growing cultural organization. She has studied most classic and modern forms of dance amidst many years of training in Syracuse, NY, New York City and Philadelphia. Diana studied at Philadelphia University in fashion design and business management. Her degree, paired with years of work with costumes and makeup, offers students an impressive opportunity to learn from her performing arts experience. Diana's teaching style offers a focused learning environment for movement studies.

Hillary Schwartz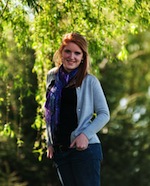 Miss Hillary has been dancing for 18 years, and this will be her 14th year with Premiere Danse Academy. She is very excited to get the opportunity to teach for the fourth year at Premiere. She has experience in tap, jazz, ballet, pointe, hip hop, lyrical, and irish step. Outside of the dance studio, Miss Hillary is a graduate of Lampeter-Strasburg High School and will be graduating from Millersville University in December! She is studying Early Childhood Education and hopes that the students at Premiere Danse will help her grow as a teacher as she helps them grow as dancers!
Julie Krothe
Julie, a Lancaster County native, has studied various styles of dance for over 11 years at several local studios. After directing a small dance club and discovering her passion for Hip Hop, she had the opportunity of teaching at Cavod Academy and has been choreographing for them for the past 6 years as well as being involved in productions including "The Choice", "[Clever Holiday Title]", "The Music Man", "It's A Wonderful Life" and "Seven Brides for Seven Brothers". She has also taught several workshops and choreographed "Seussical" for the Manheim Recreation Center. She is currently employed by Shear Miracle Organics as a hairstylist and loves the fact that she can share her love and passion for art through dance and hair. She is excited to become a part of the Premiere team and expand her dance family.
Megan Roland
Megan Roland began dancing at age 4 at Joanna's Studio of Dance in Philadelphia. She performed in the Philly Area and competed in many local and national dance competitions. At age 17 she studied at The Ballet Center under Philip Carmen and Marion Tonner at the pre-professional level. She taught for over 10 years in the Philadelphia Area, and was assistant director at Joanna's School of Dance. After relocating to Lancaster in 1997, Megan taught at Lancaster School of Ballet and was a guest teacher at The New Movement Center. She is an original member of the Grant Street Dance Company, performing with the company for over 10 years. Megan is a pediatric physical therapist at Schreiber Pediatric Rehab Center where she started "Kids In Motion", a program to improve strength and flexibility through the basics of Ballet, Tap, and Creative Movement. She believes anyone can dance and have fun!
Meagan Mapson - Vocal Instructor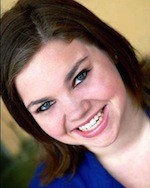 Meagan is a professional actor originally from Georgia and has her BFA in Musical Theatre from Shorter College. She has performed at many places all over the East Coast and Midwest, including Atlanta, Birmingham, Chicago and toured with American Family Theatres in many cities and states including New York. She has resided in Lancaster the past 3 years and performing at Dutch Apple Dinner Theatre, Dutch Wonderland, Theatre of the Seventh Sister, Rainbow Dinner Theatre, PRiMA and the Fulton Theatre. Favorite shows in which she has performed include Seussical, RENT, Sweeney Todd and Godspell. When not performing, she enjoys teaching voice and musical theatre dance class at Premiere Danse Academy, as well as various classes and camps at JCAL Academy and the Fulton Theatre Academy. She also enjoys serving on her church's praise and worship team at Harvest Bible Chapel once leading a drama class for the church's Camp Rock program. Meagan is happily married to her loving husband Jeff and enjoys going out with friends, walking, traveling and watching Disney movies!
Julia Kamanda - Vocal Instructor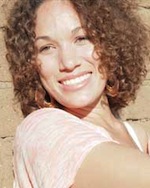 Julia Kamanda is a music teaching artist, blogger and creator of The Music Mommy online resources for parents. Daughter of acclaimed jazz guitarist Stanley Jordan, Julia began studying music and performing professionally at the age of nine in New York City. Selected performance credits include Sesame Street and Ghostwriter TV episodes; eight seasons off-Broadway musical theater; several independent films; and international concerts in Africa and Latin America. In 2007, she released Urban Legacy, touring and teaching voice, guitar, and songwriting in Los Angeles. In 2010, she co-founded the Creative Arts Initiative, a literacy-based arts program for teen girls in Sierra Leone. Currently, as a parent with two children under 3, she authors a weekly creative parenting blog, teaches prenatal and preschool music classes and provides music supervision services for film.
Leah Rooney Keefer
Leah Rooney Keefer began her training at Linn McDonald Dance Company in Scranton, PA where she studied all styles of dance for over 10 years. Additionally, Leah studied under names such as Barbra Weinberger, founder of the PA Ballet, and Doug Bentz of Point Park University and School of American Ballet. She was one of 30 dancers in the state selected to attend PA Governor's School of the Arts where she majored in ballet and minored in voice. She has performed lead roles in numerous ballets such as, Sugar Plum Fairy in The Nutcracker, and Lise in La Fille Mal Gardee. Musical Theatre credits include: The King and I (Eliza), Phantom(Belladova) Bucks County Playhouse, Christy (Christy) Footloose, Crazy for You, Prather Family Theatres. In 2007, Leah joined the cast of Sight & Sound Theatres where she took on the role of Dance Captain for the premier show, In The Beginning. Other shows at S&S include Daniel (Queen Amitis) and Psalms Of David (Storyteller.) Leah is currently teaching Musical Theatre Dance at Sight & Sound Theatres Conservatory.
Andrea Calderone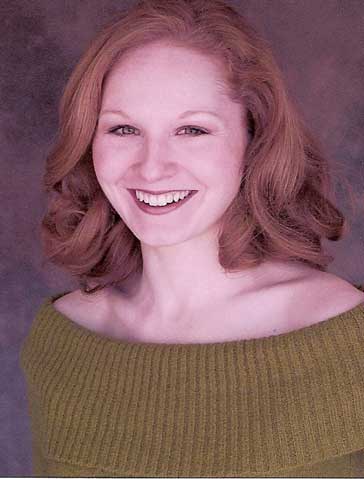 Andrea is originally from Lexington, Kentucky, and holds a BFA in Performing Arts/Dance from Western Kentucky University. She performed professionally for 11 years, before moving to Lancaster and teaching full time. She was a featured dancer for five years with the award winning show Country Tonite in Pigeon Forge, TN and Branson, MO. Andrea spent two years working with her husband at The Miracle Theater where she performed in The Miracle, Joseph and the Amazing Technicolor Dreamcoat, and Christmas at the Smoky Mountain Opry. Andrea has been seen locally with Lancaster's PRiMA Theatre Company. Andrea feels very blessed and grateful to God that she has been living out her dream of dancing. She has taught different styles of dance to all ages and loves sharing the joy of dance with others! Psalm 149:3
Hannah Timm
Hannah Timm, is a 2012 graduate of Westminster College (New Wilmington, PA) with a BA in Communications and minor in Music. Collegiate credits include a diverse range roles like Janet in The Drowsy Chaperone, Rosalind in As You Like It and Charlotte in A Little Night Music. Her professional career began at age 18 in Hershey, PA, following with several regional contracts in Ohio and Indiana. She has spent the last eight months in Lancaster in the cast of NOAH at Sight and Sound Theatres, where she was a featured dancer and understudy for various principal roles. Hannah also is involved in performing in shows with PRiMA Theatre Company. In addition to her work as an actress, Hannah has developed an extensive background as a choreographer - having created pieces in varying genres for regional companies, competition teams, operas, and theatrical productions. Her passion for dance began at a very young age, and at the age of eight, Hannah performed in The Nutcracker with a Russian ballet company. Her studies include intensive classes in Tap, Jazz, Ballet, Lyrical, Pointe, Modern, and Hip Hop. She has been the Captain of the Westminster College Dance Team, Officer for Dance Theatre, and guest choreographer and judge for various dance studios/ performing companies. Hannah has been a featured dancer in a Penn State University PSA Commercial, and a music video for the band Donora. Other public performances include dancing in the Boscov's Thanksgiving Day Parade in Philadelphia. Hannah has had the opportunity to work with many notable figures in the dance industry, most recently, Peter Sabasino (So You Think You Can Dance- Season 6). Hannah's diversity is apparent, as she has amassed a body of experience and work as a choreographer, actress, model, pageant winner, and concert performer. She tours the country with her family singing group The Timm Family Singers and the 2013 debut of Matt Macis and Hannah Timm - Live! In Concert, an all-new music-comedy revue.
To dance brings joy. To create brings satisfaction. To teach and inspire makes the heart sing.
Current Faculty
Amy Barth Meehan - Owner, Artistic Director & Instructor
Instructors:

Lucinda Mann Rohrer
Diana Nugent
Hillary Schwartz
Julie Krothe
Megan Roland
Christen Cain
Meagan Mapson -vocal & musical theater instructor
Julia Kamanda - vocal instructor
Leah Rooney Keefer
Andrea Calderone
Hannah Tim