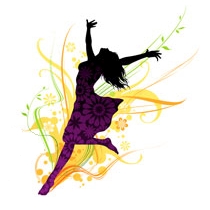 Dance & Vocal Instructors
Experienced, trained, talented, and passionate!
Amy Barth Meehan - Owner, Artistic Director, Instructor
Originally from Northern Pennsylvania, Amy grew up studying many areas of the performing arts and performing in productions all over the East Coast of the United States and the Bahamas. Miss Amy is the founder and Artistic Director of Premiere Danse Academy. She has been dancing for 37 years and has been teaching the art of dance, her passion, for 23 years. Amy has her BS in Elementary and Special Education from Misericordia University and did her masters work in education at St. Joseph's University. Her dance training is from the Gloria Dillon Studio of Dance in Pennsylvania and Broadway Dance Center NYC in classical and contemporary ballet, pointe, tap, jazz, hip hop, Irish Step, toe tap, and musical theater dance. She has been teaching dance for 23 years at various dance studios in Pennsylvania, for recreation programs, after school programs, preschools, fundraising events, and private parties. Currently Miss Amy also is a Teaching Artist for The Fulton Theater. She most recently directed and choreographed a children's production of Willy Wonka for the Fulton Theater. She has directed and staged numerous small and large productions and events. Miss Amy trains professional performers from all over the United States. Most recently cast members of Dutch Apple Dinner Theater, American Music Theater, Sight and Sound Theater, Fulton Theater, Prima Theater, Blue Gate Theater Company, American Music Theater, Sesame Street Live National Tour, Norwegian Cruise Lines, Miss Pennsylvania Pageant Contestants and performers from other theaters throughout the United States. She has been awarded the honor of Who's Who Among America's Top Dance Educators. Miss Amy believes in the collaboration of all areas of the performing arts to maximize the experience for the audience and the performers. Her goal as a teacher is to cultivate a creative learning environment that fosters excellence through traditional, contemporary, and interdisciplinary approaches that prepare students to explore, create, perform, and reach their full potential. Thus, providing each student the opportunity to develop and grow their artistic values while learning skills and a love to be a successful contributor in the performing arts community. Miss Amy feels blessed that God has given her all of the amazing opportunities in life and that she can share this with her husband David, her children and all of her students!
Bless the day my dad saw the ad for dance classes in the newspaper 37 years ago and said,
"Here is a school that Amy can go to."
To dance brings joy. To create brings satisfaction. To teach and inspire makes the heart sing.
Current Faculty
Amy Barth Meehan - Owner, Artistic Director & Instructor
Summer 2017 Instructors
Amy Barth Meehan
Andrea Calderon
Esther Pujol
AK Mullen
Megan Roland
Stephanie Morales
2017-2018 Season Instructors
Amy Barth Meehan, Artistic Director
Creative Dance, Tap, Jazz, Ballet, Pointe, Contemporary, Technique Classes, Premiere TEAM, and private lessons
Alice Ashton - Variations, Pre-Pointe, and Vocal Lessons
Andrea Calderon - Tap, Jazz, Contemporary, Creative Dance
Rachel Kemp - Worship Dance
Esther Pujol - Irish Step
Megan Roland - Modern & Premiere TEAM
AK Mullen - Ballet, Contemporary, Technique Class, Modern
Bente Lefever - Hip Hop
Carol Still - Tap
Reji Woods - Vocal Lessons